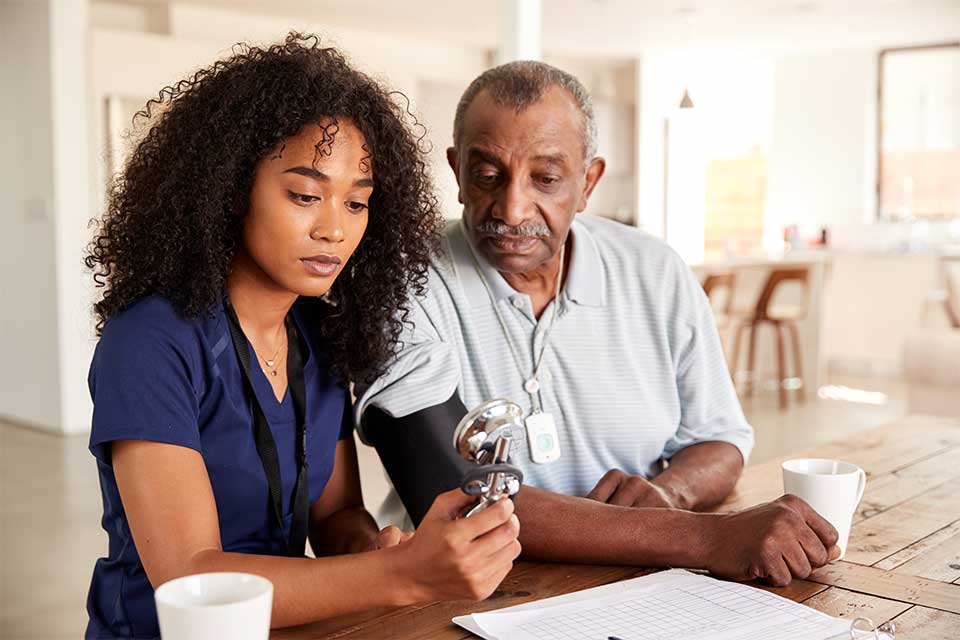 Our Memory Care facilities are comfortable, safe and nurturing homes for loved ones with Alzheimer's, dementia or other forms of memory loss. Our Memory Care facilities features specialised program designed to provide the secure environment and specialised support that makes an important difference to our residents.
One of these programs guides us in providing care built around each individual's life history, cultural heritage, current abilities and interests. In this way, we can provide care and guided activities that encourage wellness, engagement and as much independence as safely possible for each of our residents.
What is Memory Care
Memory care is a form of long-term, skilled nursing care intended specifically for people with Alzheimer's disease and other forms of dementia. Memory care residents are supervised 24/7 and facilities are designed to be calming and easily navigable and to minimise wandering behaviour. Freivan Support Services help residents who have memory issues stay safe and as independent and as happy as possible. With support for medication management, bathing and dressing, as well as specialty programs and care to improve quality of life and social engagement, Freivan Support Services Memory Care residents often experience improved physical, mental and social well-being.
Benefits of Moving to an Freivan Support Services  Memory Care Facility
Freivan Support Services Memory Care facilities offer secure, supportive environments and professional care that keep people with memory problems safe, healthy, happy and engaged. Benefits of moving to a Freivan Support Services Memory Care facilities include:
Cost-effectiveness: While memory care costs are typically higher than assisted living costs, Freivan Support Services Memory Care can be less expensive than 24-hour home health or nursing care.
Peace of mind: Specialized professional care is delivered around the clock and adjusted as residents' needs change. And caregiver-to-resident ratios are above average to ensure residents always have access to the help they need.
Safety: Our secure, monitored environment is specially designed for both resident safety and independence, created to be easy-to-navigate and to prevent wandering off-site.
Improved quality of life:Structured and assisted activities help residents feel a sense of purpose and belonging and keep them engaged with fellow residents.
Security and Freedom for Adults with Alzheimer's and Dementia
Memory problems present many challenges, especially regarding safety and security. At Freivan Support Services Memory Care facilities, residents enjoy as much freedom as safely possible. Facilities feature fully secured and monitored interior and outdoor areas and staff who conduct regular security checks as well as guide residents through structured programs and activities.  All staff understand and respect that each resident is a unique person with a desire to live as independently as possible, so they provide personal and memory care assistance, as needed, while allowing each resident to play an active a part in community life. They are specially trained to manage issues that may arise as Alzheimer's and dementia progress, including wandering tendencies.
Residents participate in guided activities that encourage wellness, engagement and a safe level of independence. Freivan Support Services is also committed to keeping residents' families up-to-date on their well-being, challenges and personal progress as they adjust to life in the community.
Comfortable and Welcoming Surroundings
Freivan Support Services Memory Care facilities take comfort to a new level. Living spaces are professionally designed to allow residents' safe involvement in activities. Apartments and suites, which are laid out with privacy in mind to respect the dignity of residents, can be decorated with family mementos and cherished keepsakes. Tasty meals are prepared by a professional culinary staff, and restaurant-style table service by courteous waitstaff is an important part of pleasant mealtime experiences. And all chores, like housekeeping, maintenance, food preparation and laundry, are taken care of.
Just like home, Freivan Support Services Memory Care residences provide people and activities to engage with and a comfortable and encouraging place to live. Residents are encouraged to continue with activities they previously enjoyed, and staff provide the support and direction they need to do that. From gardening, crafts and games, to exercise, music and outings, residents can participate in activities that bring them fulfilment and happiness.
Our Specialist Approach
The expertise of our caring team is to recognise and enable each resident to continue to do the things they enjoy for as long as they are able to do so. Our programme is based on the theories of 'person centred care' and all of our care plans are tailored around the residents' needs and capabilities, and are adjusted to provide additional support over time.
Freivan Support Services believes in providing high quality dementia care and, as part of this, has a dedicated dementia lead who provides support and training to all of our individual sites and relevant staff.
Our overall aim is to continuously improve the individual experience of people with dementia who use our services through engagement with staff and through partnership with specialised external organisations such as the Alzheimer's Society, Dementia Action Alliance and the All-Party Parliamentary Group on Dementia.
Our Supported Living Pathways
Our services are tailored to an individual's needs. It's how we can most effectively encourage and empower individuals while providing all the support they need. Every individual's journey is underpinned by a comprehensive Support and Goal plan that they play an active role in defining.